Join us at our next AAPAC meeting on March 16th from 4-6pm either in-person or via live stream for presentations on "Striving for Black Excellence in Academics." Topics will include: What it means to be a college and career-ready graduate, A-G opportunities, AVID, Dual Enrollment & Early College Academy, CTE, and much more! All are welcome to attend! We hope to see you there! For more info:
https://5il.co/1qmky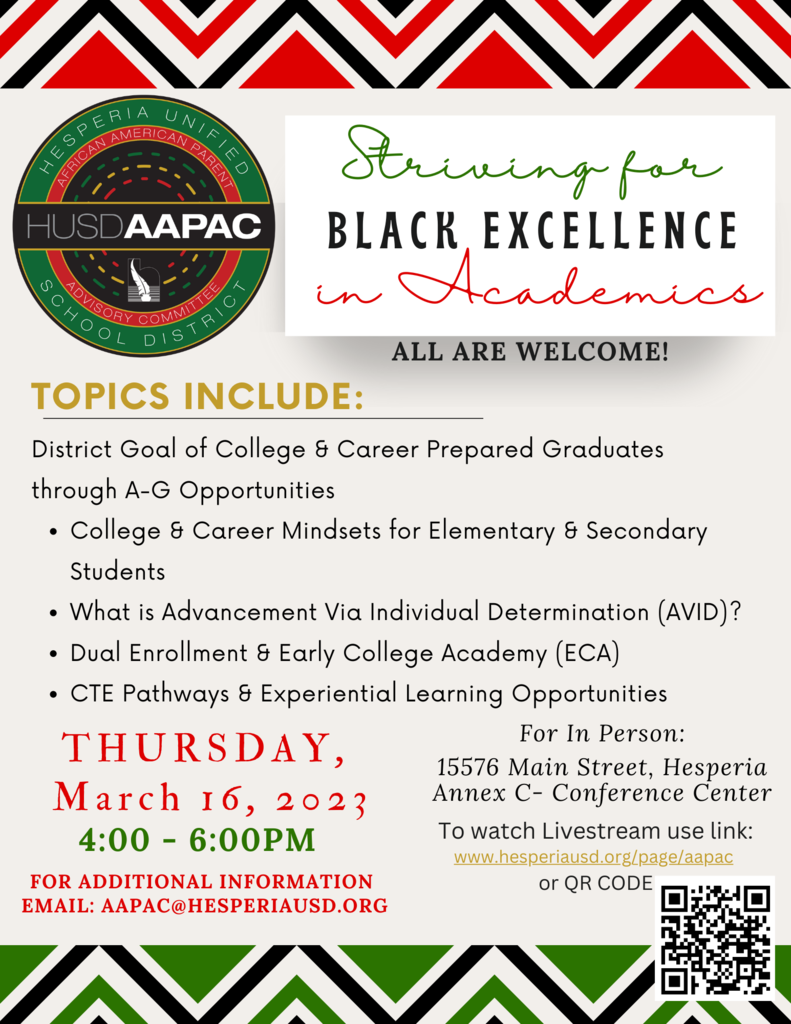 We're hiring! Stop by and check out our job/teacher fair on March 7th and 9th from 4PM-7PM.

We are aware of the snow in Hesperia and the surrounding areas. Students are safely in class, all schools are currently open and will continue under their normal bell schedules; however, we are working to help keep students indoors as much as possible. The weather service predictions are that the snow will clear at midday. We will continue to monitor the situation and road conditions and respond accordingly. If any changes are made we will communicate those changes to the community. In the absence of any further announcements, schools will remain open and dismiss at their normal times. We ask parents to plan for extra time when picking students up and to be as patient as possible as we all deal with the winter weather.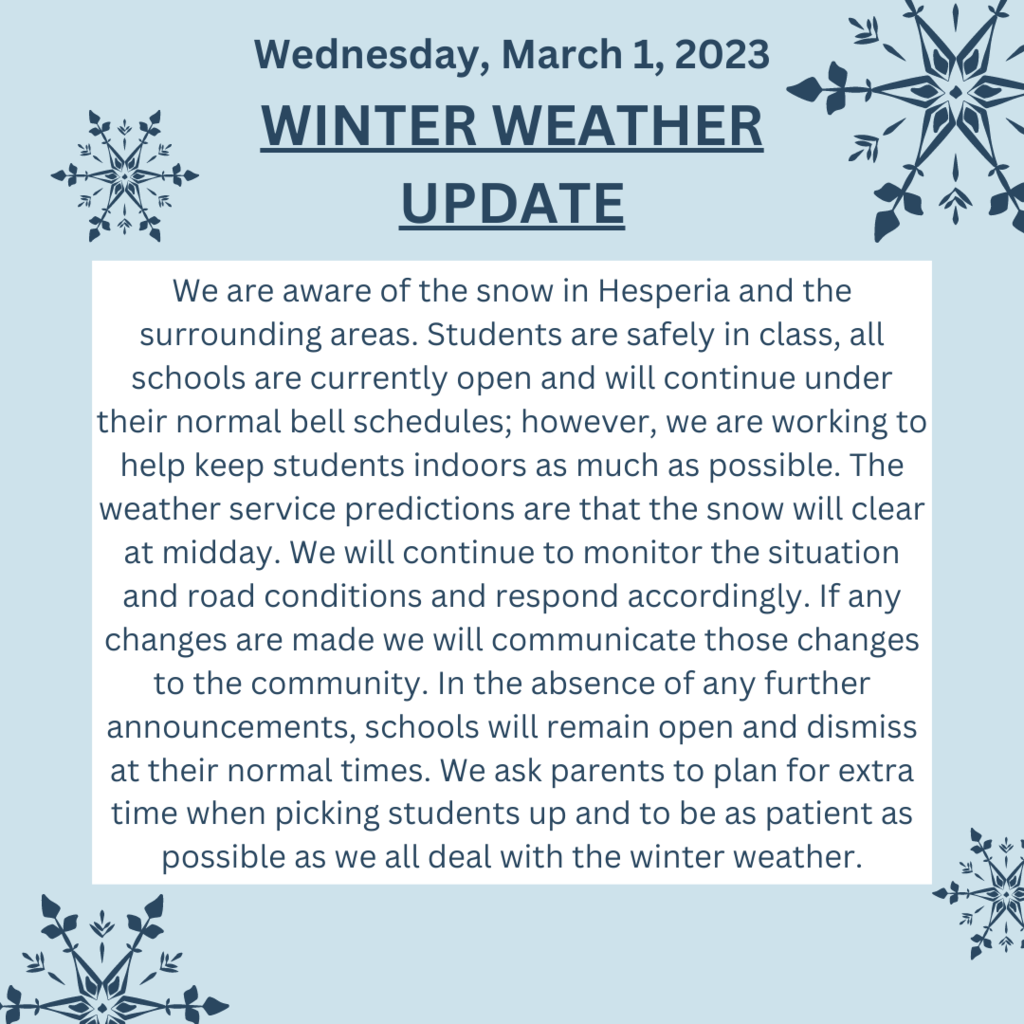 All HUSD school sites will be open today Friday, February 24, 2023.

With the incoming winter storms, this is a great time to remind our Bear families of what will take place in the event of a school closure: HUSD's Maintenance & Operations team will assess the road conditions between 2:30am and 4:45am. If road conditions are unsafe, a robocall message will be sent to all families and the closure will be posted on both the Lime and HUSD websites, Facebook, and Twitter pages. HUSD will also notify local radio stations. This should all take place by 5:30am. Please keep an eye out for additional communication tomorrow and Friday. 🌧️ ❄️ 🌬️ Con las tormentas de invierno que se avecinan, este es un buen momento para recordar a nuestras familias Osos de lo que tendrá lugar en caso del cierre de la escuela: El equipo de Mantenimiento y Operaciones de HUSD evaluará las condiciones de la carretera entre las 2:30 am y 4:45 am. Si las condiciones de la carretera no son seguras, se enviará un mensaje por telefono a todas las familias y el cierre se publicará en las páginas web, Facebook y Twitter de Lime st. y HUSD. HUSD también notificará a las estaciones de radio locales. Todo esto debe tener lugar a las 5:30 am. Por favor, esté atento a la comunicación adicional mañana y el Viernes. 🌧️ ❄️ 🌬️

Due to the current weather conditions and the incoming storm, we are going to reschedule the African American Parent Advisory Committee (AAPAC) meeting on February 23rd to March 16th at 4:30 pm here at the District Office and via live stream. We have an amazing group of presenters scheduled to attend and provide information and resources around helping students become college and career-ready graduates. We can't wait to see you on March 16th!

We're hiring! Stop by and check out our job/teacher fair on March 7th and 9th from 4PM-7PM.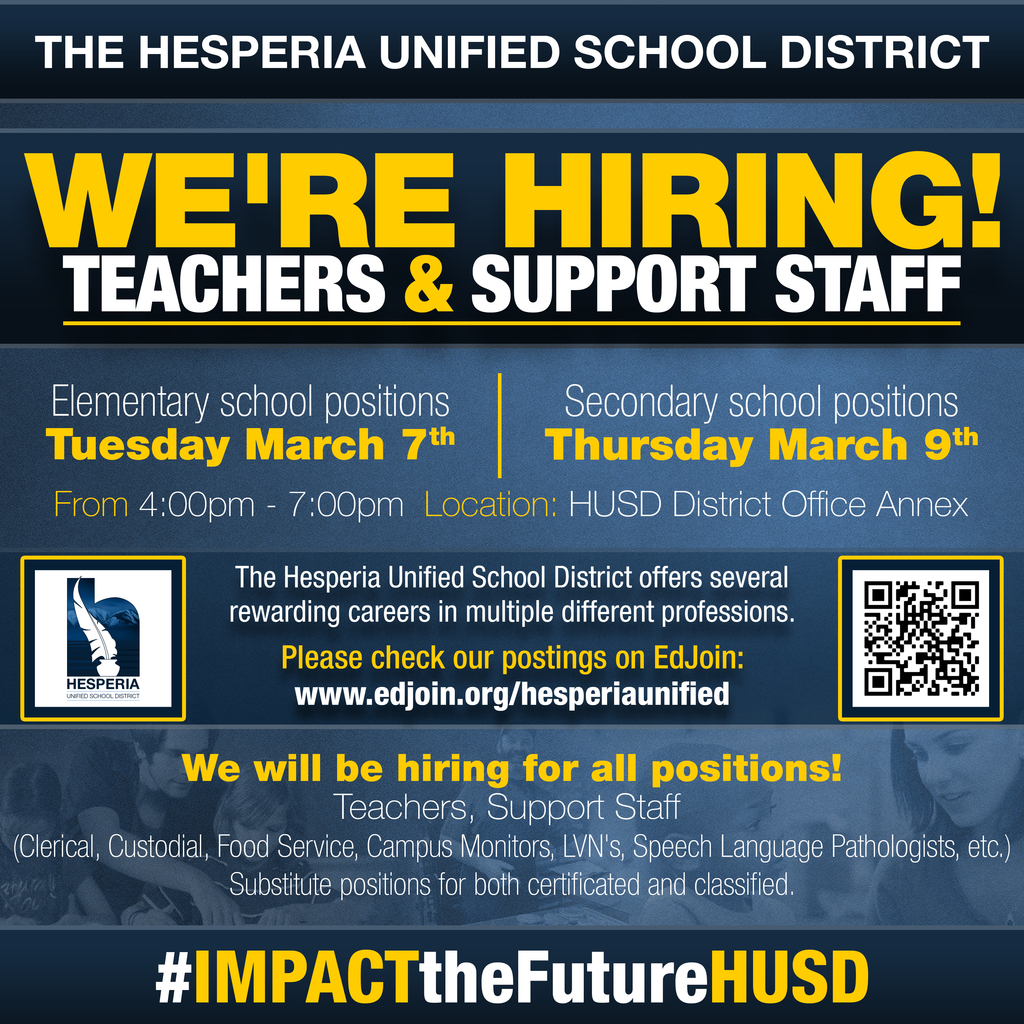 We're hiring! Stop by and check out our job/teacher fair on March 7th and 9th from 4 PM - 7 PM.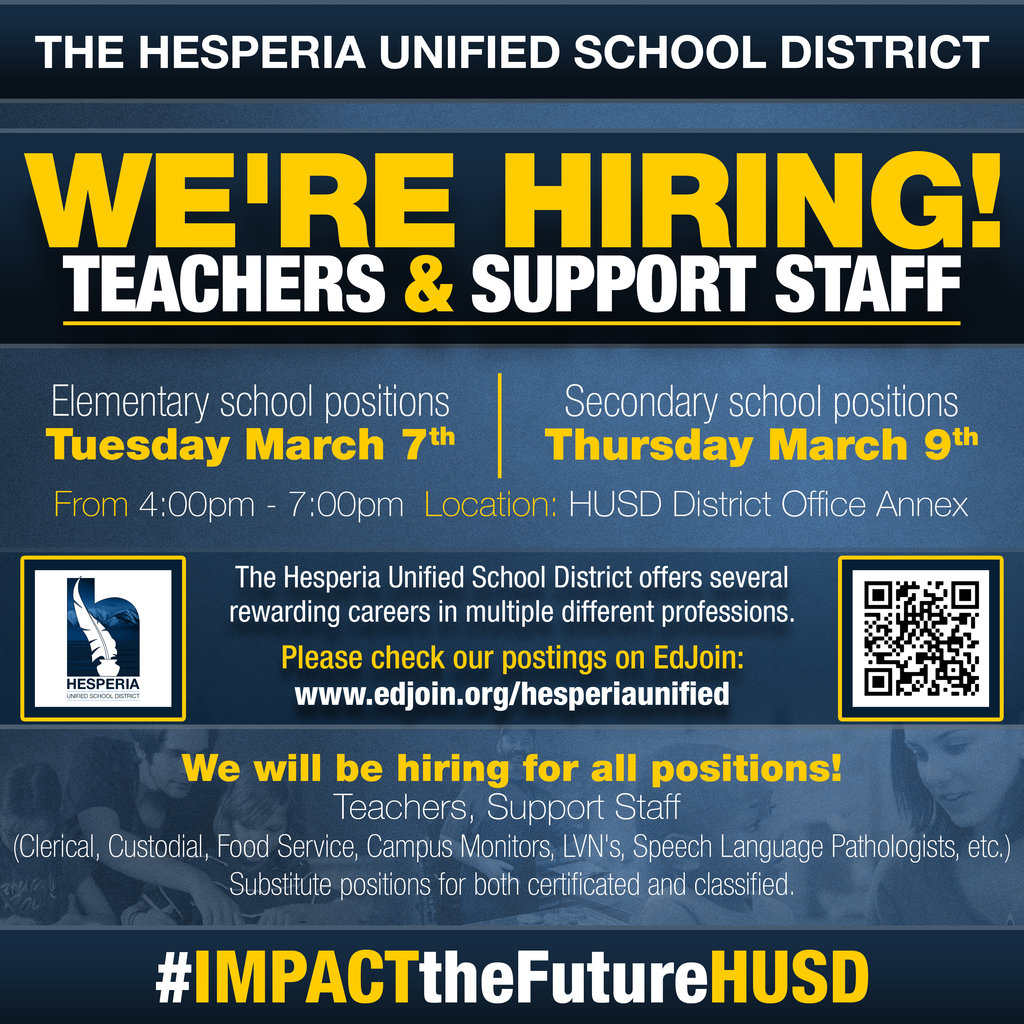 Lime Street Elementary is excited to bring back Nutrition Workshops for families! En Lime Street estamos emocionados de traer de vuelta los Talleres de Nutrición para las familias! For more information/Para más información: bit.ly/3kAKoWM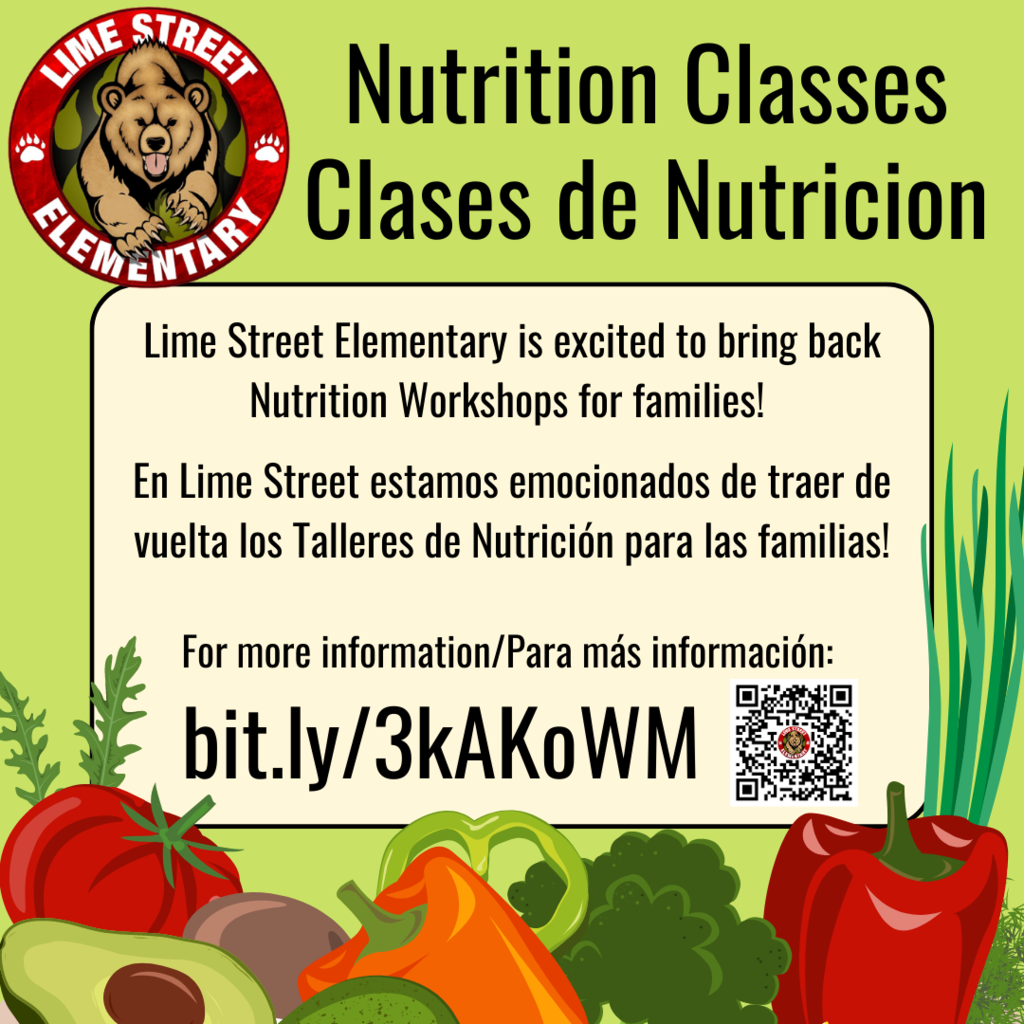 Happy Thanksgiving! ¡Feliz día de Acción de Gracias!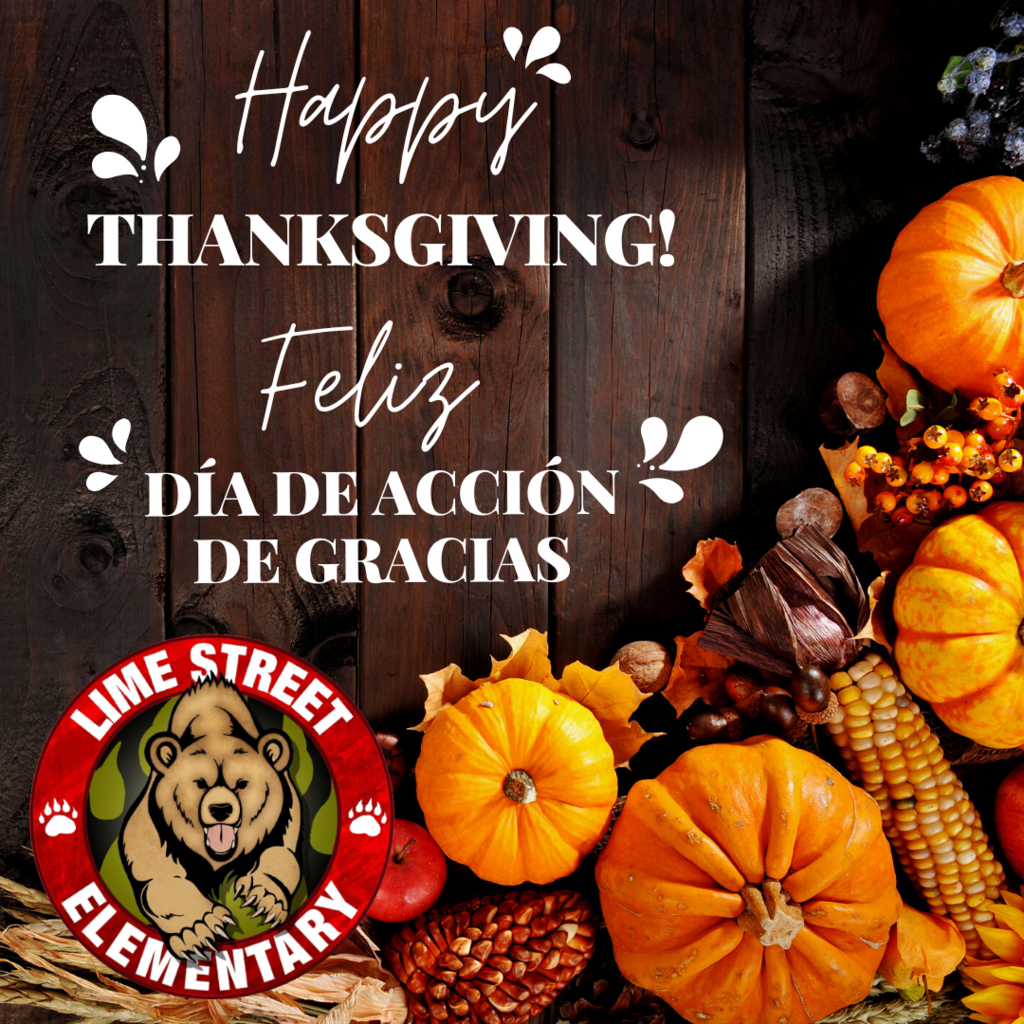 Happy Thanksgiving! No school week of 11/21 - 11/25. School resumes Monday 11/28. Feliz día de Acción de Gracias. No hay clases la semana del 11/21 - 11/25. Las clases reiniciarán el Lunes 11/28.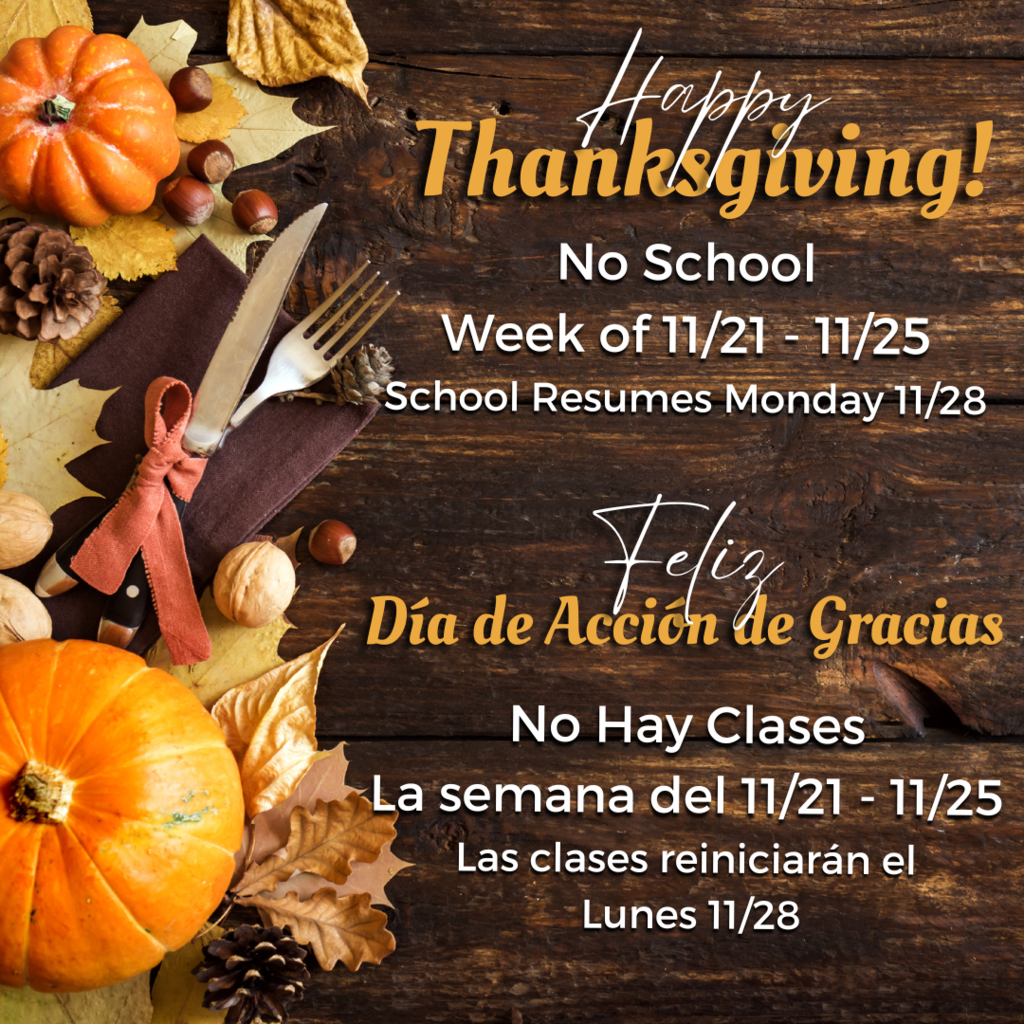 Happening Now! ¡Aquí estamos ahorita!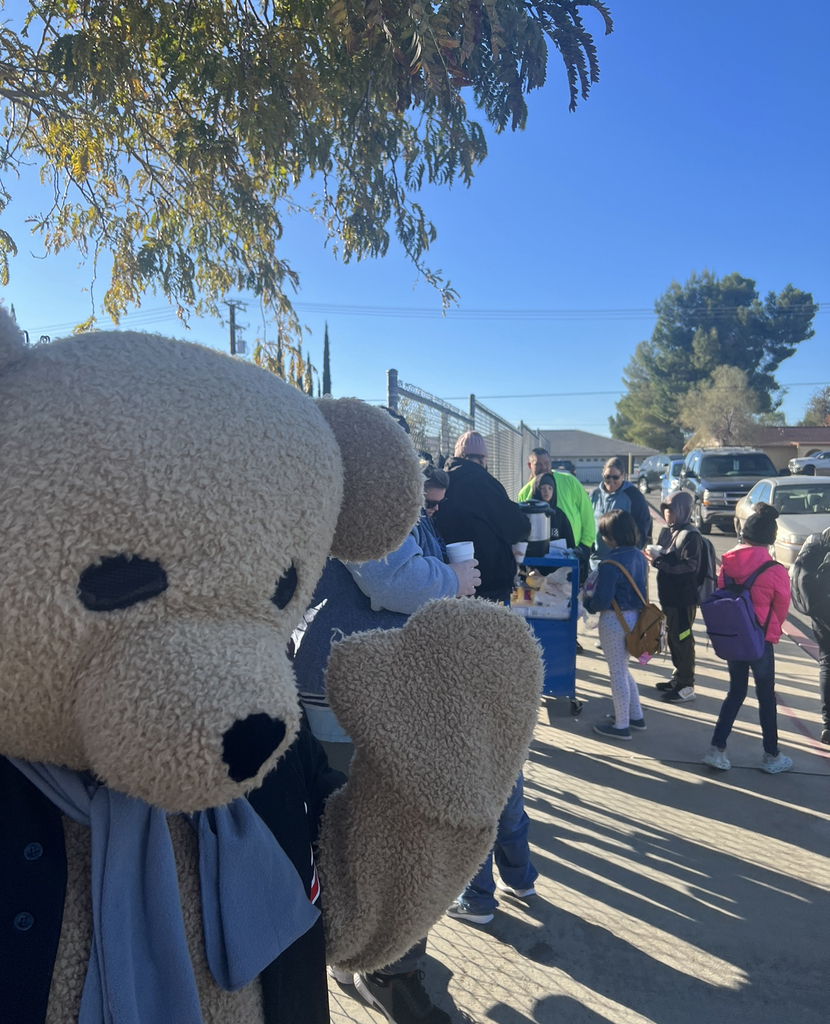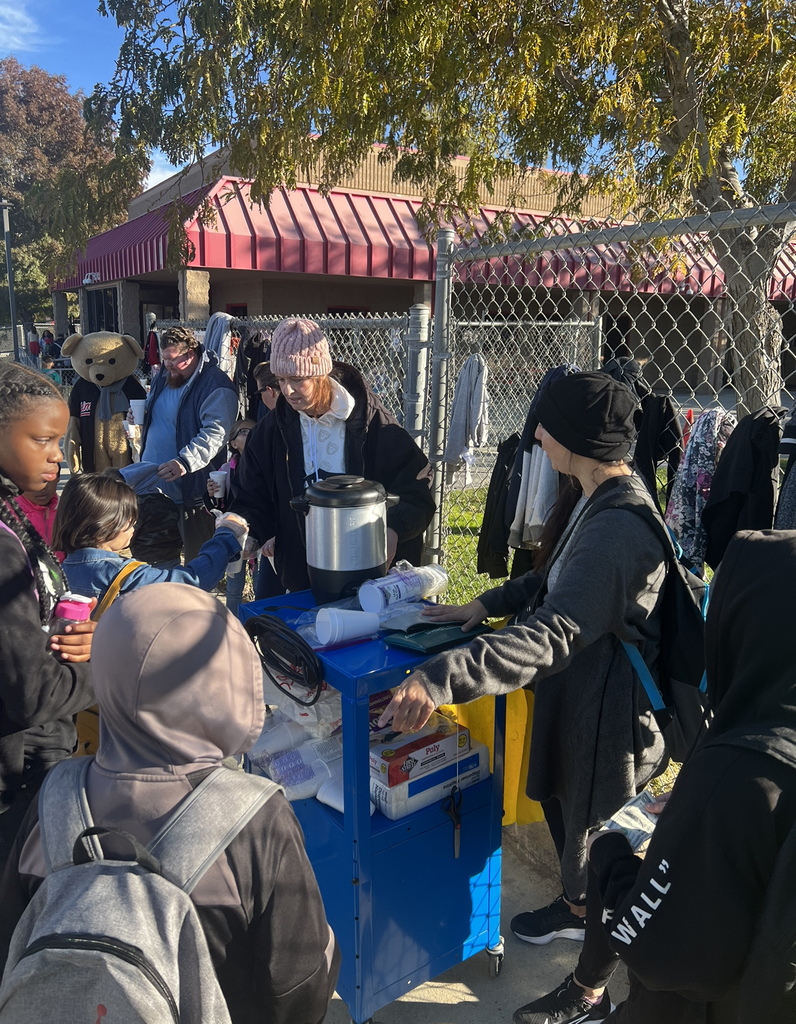 HUSD and the HDAOR (High Desert Association of Realtors) are committed to stopping youth substance abuse. The HDAOR "How to recognize-prevent substance abuse" meetings are aimed at helping parents help children deal with peer pressure, detect substance abuse problems, and/or determine appropriate intervention steps. The HDAOR will host a series of free workshops dedicated to helping those who have not become involved in drug or alcohol use to avoid doing so and encourage those who are struggling with addiction to get the help that they need. For more information please visit:
https://5il.co/1kigd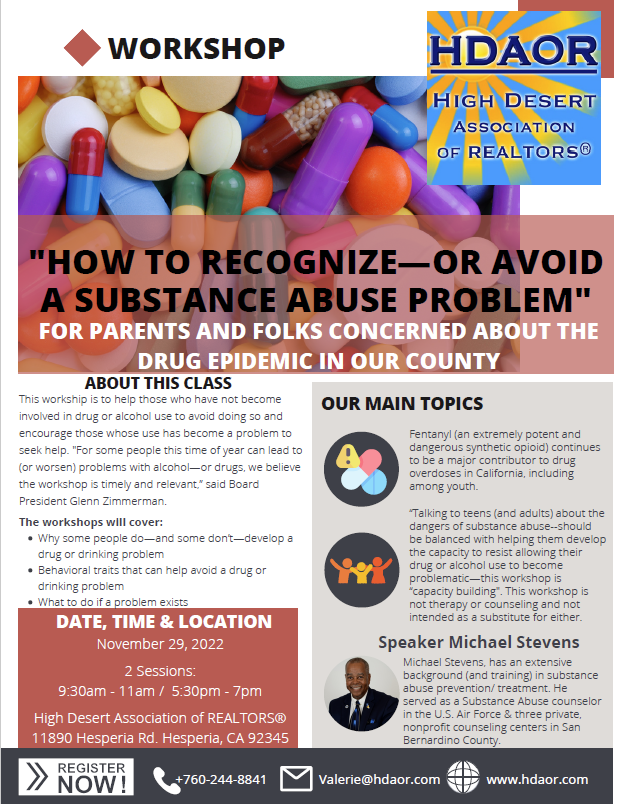 Lime St PTC is selling Hot Chocolate - Friday, November 18th, 2022; Before school 8:15-8:45. Cost: $2 per cup Lime St PTC estara vendiendo chocolate caliente - Viernes 18 de noviembre del 2022; Antes de empezar la escuela 8:15-8:45. Costo: $2 por vaso #LSBears #IMPACTtheFutureHUSD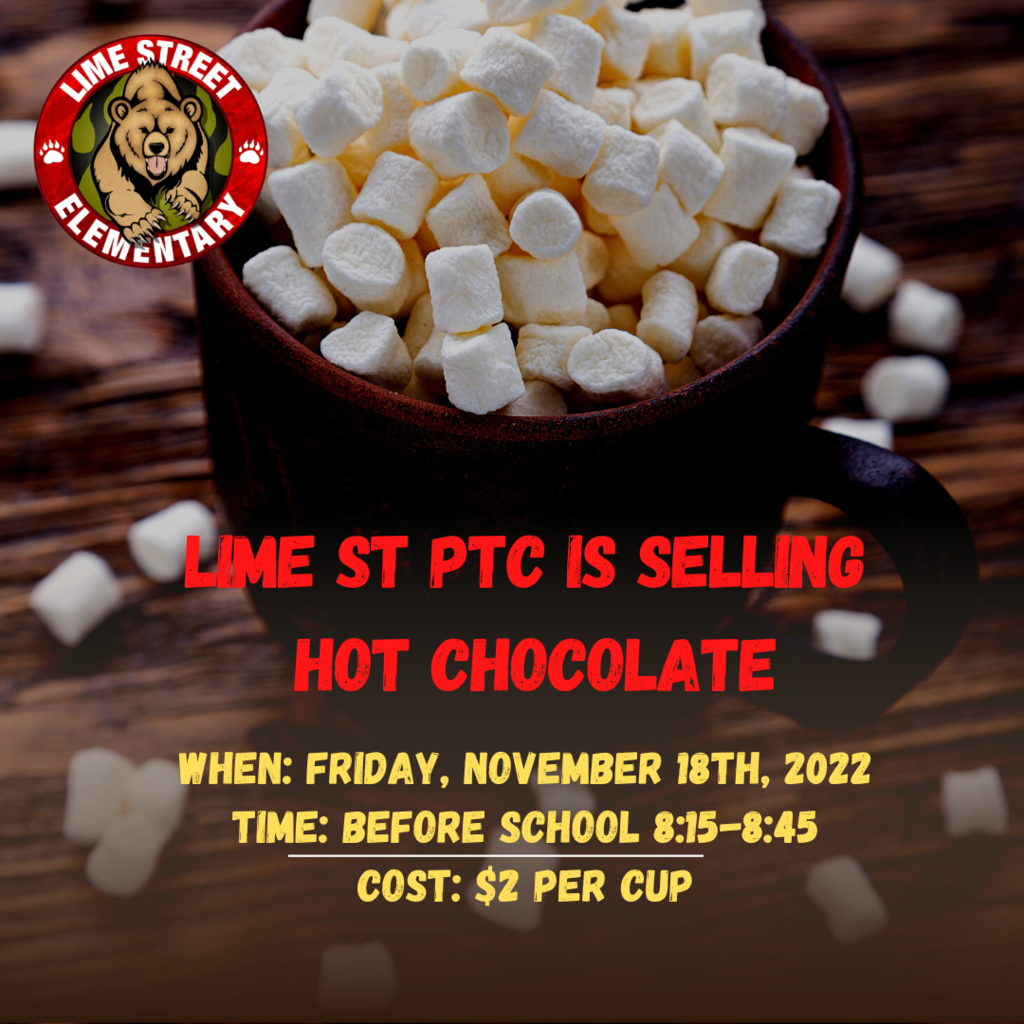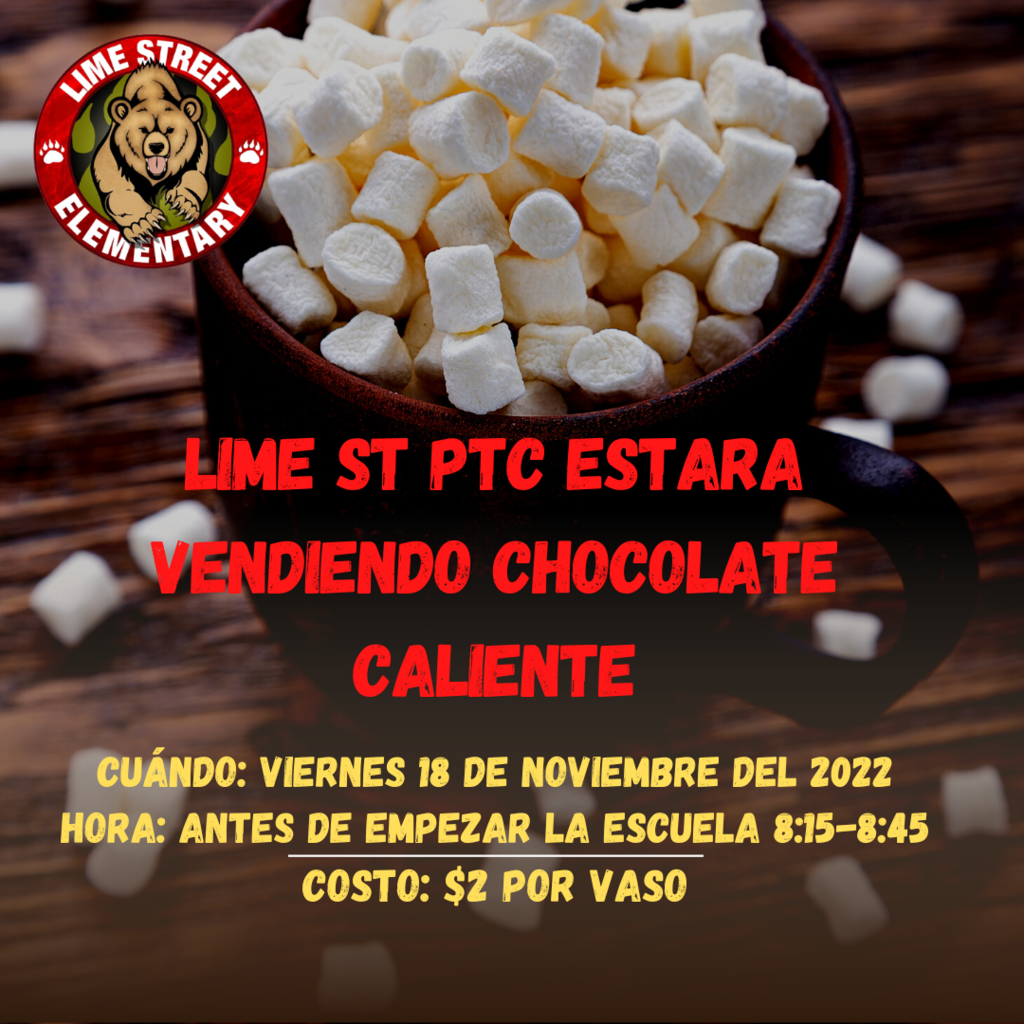 Happy Veterans Day! No School Friday - November 11th Feliz ¡Día de los Veteranos! No hay clases Viernes - 11 de noviembre #LSBears #ImpacttheFutureHUSD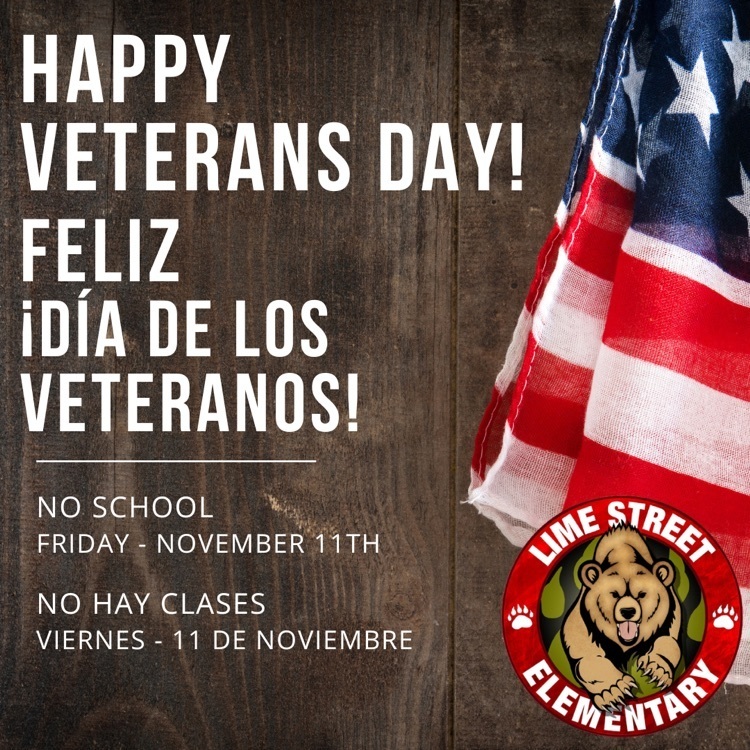 Parent Teacher Committee (PTC) and School Site Council (SSC) - Vote Now! Voting will close on Nov. 6 at 5 pm. El Comité de Padres y Maestros (PTC) y El Consejo Escolar (SSC) - ¡Vota Ahora! Votaciones cierran Nov. 6 a las 5pm.
https://bit.ly/3DGBi0i
#LSBears #ImpactTheFutureHUSD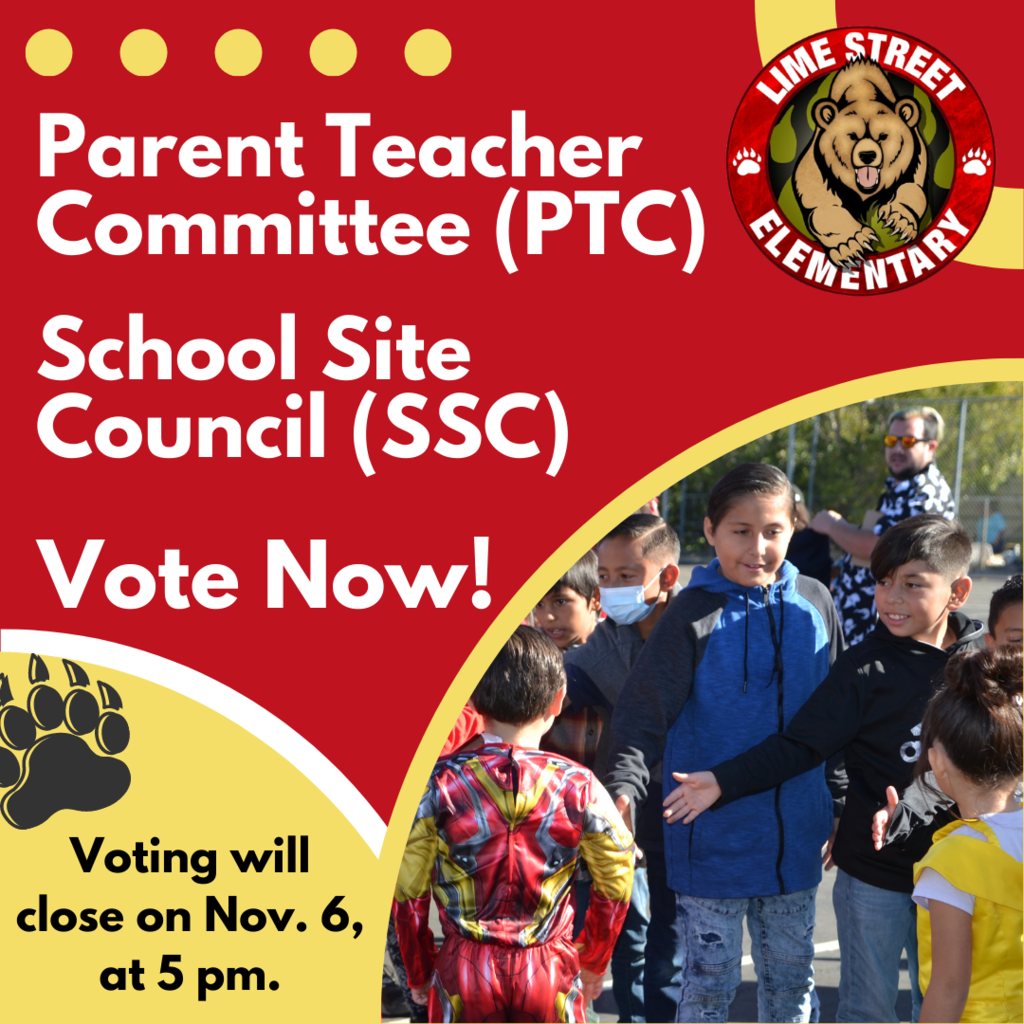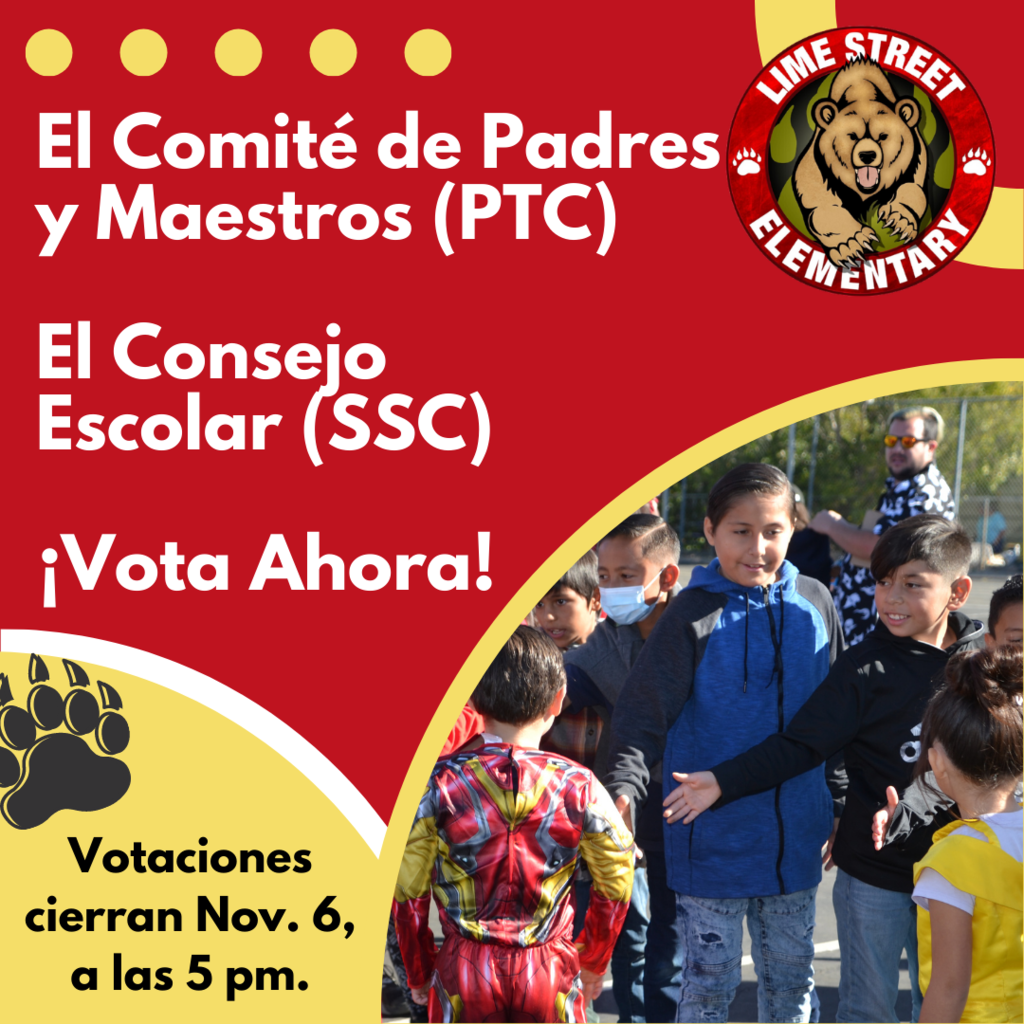 Parents, please be aware that some criminal drug networks are using social media and smartphone apps to flood the U.S. with deadly fentanyl and fentanyl-laced fake pills. Monitor your children's social media and phone usage to prevent these criminals from preying on them. #OnePillCanKill Learn more at
https://www.husdpd.com/o/husd-police-department/page/fentanyl-resources

Brightly-colored fentanyl (referred to as rainbow fentanyl) has been identified as a new trend according to the United States (U.S.) Drug Enforcement Agency (DEA). Rainbow fentanyl can be found in many forms, including pills, powder, and blocks that can resemble sidewalk chalk or candy. Any pill (regardless of its color, shape, or size) that does not come from a health care provider or pharmacist can contain fentanyl and can be deadly. For more information you can visit the DEA website here:
https://www.dea.gov/press-releases/2022/08/30/dea-warns-brightly-colored-fentanyl-used-target-young-americans